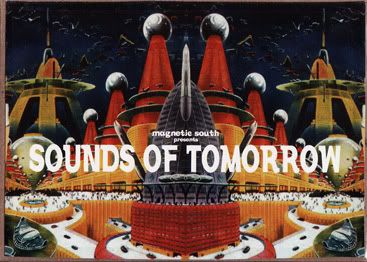 Traveling back from the future of 1960s past and through the brain of Bloomington, IN composer Aaron Deer, Magnetic South brings you the "Sounds of Tomorrow". Experience life in the wonderous, comfort-filled world of tomorrow - waking up in the morning, traveling to work, and even socializing over the weekend. See the wonders of tomorrow, today.
Our friends at Music Per Se will be releasing the digital version of the record very soon. Check 'em out at www.musicperse.com.
Also, check out their site to order our tapes and have them delivered to you door. Enjoy.