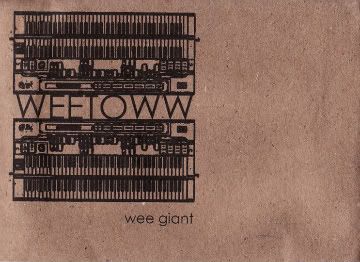 Oakland, CA via Bloomington, IN's Wee Giant released their first and, so far, only full-length recording in the Spring of 2009. Here's what we said about it upon its release:
Exploration of the depths of the sea and the weightless moon meet distorted keys and classic beat-psych. Wee Giant bring the party and the trip.
Fascinating. Aaron Deer and Peter King practice electro saber duelery. The tape itself vibrates.
Download Here